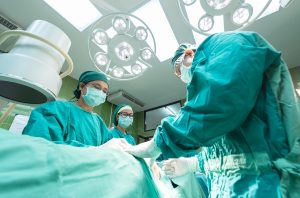 I was just renewing my license requirements and reading up for some continued education credits. During my research, I came across an article that compared two different ways of placing a gastrostomy tube e.g. a feeding tube that exits the stomach through the skin [1]. One approach took longer than the other and patients received twice the amount of drugs. The authors concluded: "This may result from the amount of discomfort the operator perceives the patient to be in and the longer procedure time in the group."
The statement indicates the operator's unease with the patients' perceived suffering . We had the opportunity to look into this further in a study, which we summarized in the video below [2]. The true determinant of drug usage in procedures was found to be the institutional culture, not the doctor and not the patient.
Interestingly the incentives for giving drugs in that study were in decreasing order 1) concerns the patient may get anxious at times when patients didn't have anxiety 2) concerns the patient may develop pain at times when patients didn't have pain 3) when patients were anxious, and 4) when patients expressed pain. The problem with giving most drugs when they are not yet needed is that side effects such as impairment of breathing or blood pressure may kick in by the time the patient really needs the meds and then can't get them anymore.
Pain and anxiety increase over time during procures under standard care, relatively independent of the amount of the stimulus severity and amount of drugs given [3]. The good news though, is that the natural mode of pain and anxiety processing can be reversed when patients expectations and distress management are reframed at the onset of a procedure with a short script along a Comfort Talk® type intervention.
CLICK HERE FOR MORE THURSDAY THOUGHTS
References:
Bernstein OA, Campbell J, Rajan DK, et al. Randomized Trial Comparing Radiologic Pigtail Gastrostomy and Peroral Image-Guided Gastrostomy: Intra- and Postprocedural Pain, Radiation Exposure, Complications, and Quality of Life. J Vasc Interv Radiol 2015;26:1680-6; quiz 6.
Lang EV, Chen F, Fick LJ, et al. Determinants of intravenous conscious sedation for arteriography. J Vasc Interv Radiol 1998;9:407-12.