Biography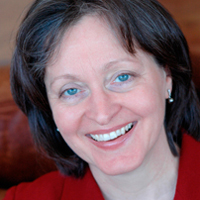 Comfort Talk® founder Dr. Elvira Lang is an award-winning interventional radiologist known for research about the clinical effectiveness and cost savings of pre and intra- procedural hypnotic interventions.
She has held faculty positions at the University of Heidelberg, Stanford University, the University of Iowa, and Harvard Medical School.
With a substantive government-funded research program she demonstrated in three large-scale prospective randomized studies with more than 700 patients that hypnosis on the procedure table reduces pain, anxiety, drug use, and complications. This work provided much of the evidence-based foundation for widespread acceptance of procedural hypnosis.
In more than 150 research papers and chapters, Dr. Lang has presented and analyzed medical procedures and interactions with healthcare professionals as well as the effects of patients' age and disposition on outcomes. She has developed and rigorously tested training in methods of advanced rapport skills and hypnoidal language for busy healthcare professionals who have no extra time to spare.
This experience culminated in the creation of Comfort Talk® She currently oversees a multicenter trial on the training of MRI teams in Comfort Talk® which has already yielded impressive improvements in patients' satisfaction and ability to complete examinations at the participant sites.
She is working with Toronto Hospital for Sick Children on a clinical trial on improving the perioperative and postoperative experience surrounding cardiac interventions.
Her research work has been acknowledged with the Ernest R. Hilgard Award for Scientific Excellence for a Lifetime of Published Experimental Work.
Through her publications and efforts as Past President of the New England Society of Clinical Hypnosis and the Society of Clinical and Experimental Hypnosis she promoted the training in procedure hypnosis for nurses and licensed healthcare professionals within the scope of their practice.
After having co-authored the book "Patient Sedation Without Medication" for medical personnel she now published "Managing Your Medical Experience," a book for patients' use. Dr. Lang has been featured extensively in the popular press and on television.
Dr. Lang has dedicated her career to improving the experience of patients having medical procedures. Her vision is that one day any patient who enters a hospital or doctor's office will be able to receive good communication for a better experience and a better outcome.
About Comfort Talk®
Most of us experience fear, pain and anxiety when visiting a hospital or doctor's office (and that's just in the waiting room).
Comfort Talk® is an innovative method of non-pharmaceutical patient sedation. Healthcare professionals are trained in "talking style" techniques that are complemented with hypnotic language allowing them to help reduce the anxiety, pain and distress of their patients.
The Comfort Talk® techniques tap into the mind's natural ability to block pain and reduce stress. It is a no nonsense, straightforward approach to patient relaxation or sedation without the use of medication.
Interview Topics and Subject Areas:
I am honored and experienced to speak with your audience about a number of interesting subject areas:
How about the following subjects:
The scientific evidence for nonpharmacologic methods in the hospital and operating room
Patient sedation without medication
The power of words
How to improve patients satisfaction in the middle of stress
Managing one's medical experience
How to gain confidence and rapport at a moments notice
Testimonials
"Elvira's actual patient examples, both video and narrative, gave real substance to the principles and concepts. Her sense of humor added a lot to enjoyment."
"Elvira's teaching style is lovely. The variety of modalities – practice, DVD, lecture – helpful – keeping one engaged and energized."
Dr. Lang is an excellent presenter!
"Dr. Lang was an excellent presenter – very organized and kept participants very involved. The information she gave is able to be used by all."
"Dr. Lang's passion and knowledge created a positive and personable learning environment."
"Elvira Lang is an engaging presenter. She is humorous without trying to be. She has a natural ability to teach."
"Dr. Lang is an excellent presenter with a great sense of humor. Material is succinct, concise, easily learnable. She created positive expectations for success using Comfort Talk principles. Love access to the website. (MSW/ACSW)"
Please use the form below to contact Dr. Lang regarding press and speaking opportunities: