Do you embrace patient comfort techniques that don't rely on drugs and want to develop a skill set to teach these techniques to other health care professionals?
We invite you to a Comfort Talk training session and become Level 3 Certified and take the next step towards becoming a certified Comfort Talk Trainer.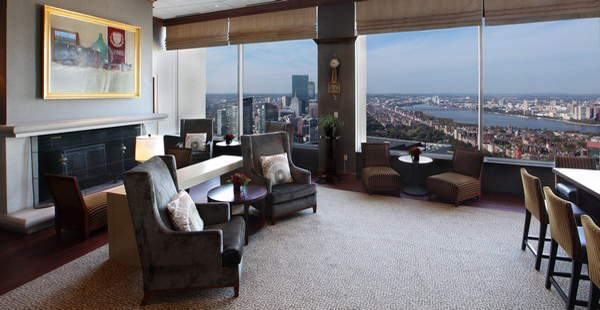 This Comfort Talk Training will…
provide a deeper level of Comfort Talk foundational knowledge.
define Comfort Talk practice objectives that can translate to new learners.
discover techniques to be effective in a fast-paced Comfort Talk environment.
devise delivery strategies for the Comfort Talk teaching objectives.
network with other co-trainers and learn their efficient reinforcement processes.
Teaching adults can be challenging. Comfort Talk training breaks down complex subject matter into a simplified approach for maximum comprehension that keeps your audience's interest. In this program, you will learn effective adult learning and teaching styles in both a classroom setting and one-on-one interactions. Also, you may see how your own preferences can subconsciously influence your approach.
Comfort Talk is the result of 20 years of serious research experimenting with various sedation delivery techniques with minimal (and optimally no) medication which incorporates direct feedback identifying best choice topics and sequencing.
Comfort Talk has been proven in practice to…
increase patient comfort and safety.
increase patient satisfaction.
improve operational efficiencies.
reduce operating costs.
Level 3 Trainer Training Cost: $1,250
Training Includes:
12 hours immersive training over 1.5 days
Online pre-course training
Trainer manual
Individual video trainer assessment
Continuing Education Units for nurses and dentists
Breakfast and lunch
Harvard Club
1 Federal Street, Boston, MA, 02110
Participants are welcome with pre-requisite on-line training with Level 1 Certification.
Only Level 2 Certified attendees qualify for Level 3 Trainer credentials. Individuals who have only Level 1 Certification will receive Level 2 certification for participation in this course.
OR CONTACT:  drevlang@ComfortTalk.com for more information and to enroll
Enroll today as participation will be limited to allow an intensive experience
Comfort Talk Experience Levels
Levels 1 and 2 are designed for healthcare professionals and teams to learn Comfort Talk techniques for their daily practice. Levels 3 and higher are for individuals aspiring to become certified Comfort Talk Trainers themselves.
Level 1
The person took the online training course, completed it satisfactorily, and passed a post-test.
Level 2
The person either took Level 1 training online and a Level 2 live course, OR obtained training at their hospital (or another site) over a 16-hour training session and 4-hour engagement on the Training Support Portal.
Levels 3 and higher are for individuals aspiring to become Comfort Talk Trainers.
Level 3
The person…
is Level 2 certified.
uses Comfort Talk successfully in their medical/dental/mental health practice.
passed a 100 question knowledge test.
participated satisfactorily in a Level 3 online and live Trainer Training.
Level 4
The person…
is Level 3 certified.
received direct coaching by experienced Comfort Talk trainers in preparation for at least one life training session.
participated in at least one live Comfort Talk Level 1 & 2 training as co-trainer.
developed and submitted at least six suitable Suggestion Cards for the Training Support Module.
demonstrated appropriate communication and feedback techniques in virtual-patient interactions in our Virtual Reality Comfort Talk Training Center.
demonstrated satisfactory teaching ability and knowledge of subject matter*.
* Observation of the Trainer candidate by Comfort Talk staff during at least two live teaching sessions will be used to assess and certify the candidates' teaching ability. Grading centers on the successful application of the Trainer's Guide. Feedback from trainers, candidates, and customer end-users by questionnaire and participant-initiated communication will serve as measures of efficacy and acceptability of the Train-the-Trainer candidate and also of certified trainers.
Level 4 training certification requires continued demonstration of excellence in teaching and knowledge base every two years. Following the most recent skill descriptions in the Trainer Manual, a submission of at least one patient management example and one coaching segment in the Virtual Reality Center will be required.
Comfort Talk is a registered trademark. Trainers can only provide and market Comfort Talk Training through a formal association with Comfort Talk either as a contractor, employee, or franchise owner. The brand stands for exceptional quality based on rigorous clinical trials. Thus all elements are tested continuously for efficacy. Strict adherence to the Trainer guidelines is hence prerequisite to maintain the Comfort Talk affiliation.
Refund and Cancellation Policy
A full refund will be made if cancellation is received within 2 weeks of purchase and the online module has not been accessed. A partial refund of 50% will be made if you are unable to attend the classroom training AND cancellation is received 2 weeks prior to the training date. No-shows will not receive a refund.
The Workshop Trainer 
Comfort Talk Founder & President, Dr. Elvira Lang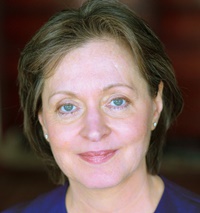 Elvira Lang, MD, is an award-winning interventional radiologist known for her research on the clinical effectiveness and cost savings of pre- and intra-procedural hypnotic interventions. She has held faculty positions at the University of Heidelberg, Stanford University, the University of Iowa, and Harvard Medical School. Doctor Lang is the co-author of Patient Sedation Without Medication—the landmark book on non-pharmacologic analgesia methods. In more than 150 research papers and chapters, Dr. Lang has analyzed medical procedures and interactions with healthcare professionals as well as the effects of patient factors on outcomes. She developed and rigorously tested the training methods used in Comfort Talk. Her research work has been acknowledged with the Ernest R. Hilgard Award for Scientific Excellence for a Lifetime of Published Work. Dr. Lang has been featured extensively in the popular press and on television.
OR CONTACT:  drevlang@ComfortTalk.com for more information and to enroll